Latest posts by momenttunseditor
(see all)
Cocktails with zero alcohol but with a lot of style. Cocktails without alcohol or "mocktails" are the current trend that has multiple advantages, this type of drink always has positive points, among which have to celebrate with the whole family or friends regardless of whether they are minors or are pregnant, etc.
The variety of non-alcoholic drinks in bars, restaurants, etc.the letter is increasingly diverse although not always economic, but that is not why it is impossible to access them, since we can make them ourselves.
A meal with friends or family can be the right moment to innovate with flavors and colors that break the monotony of the normal drinks, Then leave you a recipe with which you can start to innovate.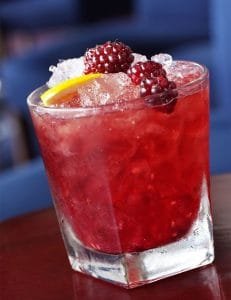 Scarlett Dream
INGREDIENTS
For 2 People
2 teaspoons lime juice
1 teaspoon of sugar
1/3 oz. raspberry syrup
Crushed ice
1-3/4 oz.of soda
1 handful of Raspberries
1 mint sprig
For the Frosting:
To prepare the frosting, first moisten the edge of two glasses with grenadine and then introduce them in sugar.
Mix the lime juice with the sugar and the raspberry syrup.
Pour the mixture into a shaker with cubes, add the soda and shake vigorously.
Serve in the prepared glasses and decorate with raspberries and mint
Enjoy it!  Cocktails with zero alcohol but with a lot of style, the current trend!